Termite Inspections Adelaide
The Pest Control Professionals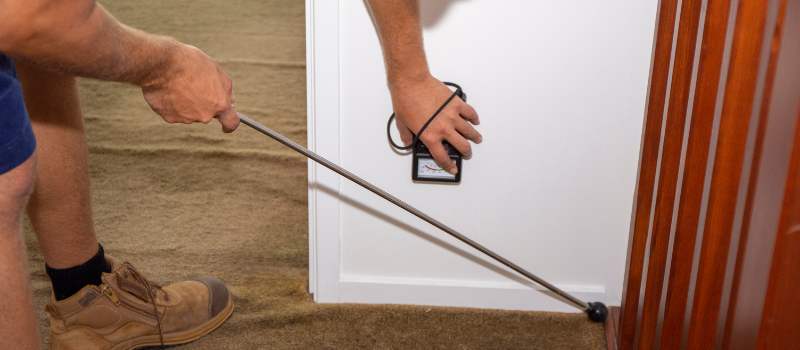 For homes and businesses in the city of Adelaide and surrounding areas, termite inspections are a crucial tool to ensuring the structural integrity and safety of the building. Equally as important is working with Pro Pest Control Adelaide, who you can trust to adhere to the Australian Standards AS 3660.2-2000 guidelines for proper, complete, and effective termite management.
Call us today at 08 7743 5555.
Who are they for?
Simply put, termite inspections are essential for every home and business in the greater Adelaide area. Our landscape is beautiful, but that beauty also comes with some dangerous denizens, of which they tend to top the list when it comes to property damage.
Why are they important?
Termites cause billions in property damage every single year, and without the proper precautions, your property could be next. They create massive colonies that can have millions of members, and they eat anything with cellulose. This means they will target not only the wooden structural components, but drywall, floors and ceilings, and even cotton.
The average homeowner may have these ants and not even be aware of the problem until it's too late. This is why it is essential that homeowners in Adelaide or its suburbs contact us to perform a full termite inspection once a year, at the minimum.
Our Adelaide termite inspection service costs $220. Plus our pest control service is $190.
Areas we inspect
When we perform a regular termite inspection, there are many different places where the colony may be located, and we'll either need to locate it or significant evidence of infestation before we can confirm termite activity in your home. Since they eat wood, there are countless places in your home that they may be drawn to or congregate.
We will thoroughly examine your home and surrounding area, including but not limited to:
Inside walls
Ceilings
Wooden floors
Roof void
Ventilation
Skylights
Timber cabinets
Architraves
Door jambs
Under house
Outside landscaping
Dead trees
Stumps
Soil
Garden beds
Roofing battens, beams and trusses
Vents and skylights
Down piping and gutters
While obviously, it is important to check interior components such as floors, ceilings, and other wooden or cellulose-containing items in the construction, there are other attractive targets that people rarely take notice of but that insects find irresistible.
This includes dead trees, stumps and other landscaping components that can host a large colony that decides to spread out and infiltrate your home.
Tools We Use
Here is a quick rundown of some of the tools that your Pro Pest Control professional may use during the pre purchase timber pest inspection.
Moisture metres, though a seemingly standard garden tool, can be leveraged by our technicians to help locate termite infestations since they bring moisture to drier earth.
Thermal imaging can be a vital tool to help find activity within walls since the metabolic activity of potentially millions of termites will create a noticeable heat signature.
This is one of the first tools you may see our technicians use, they will use it to tap on walls, ceilings, skirting, and more, to try to determine if any areas have been hollowed out by termite activity.
A termite torch is similar to a torch you may have at home for emergency use during power outages, or everyday projects, and is simply used to get a better view of dark areas where they may hide.
The Termatrac platform is a high-tech handheld radar setup that can help locate and indicate subterranean termite movements inside walls or other structures.
What if termites are found?
Your Pro Pest Control technician will provide you with a comprehensive evaluation of your pest situation, which will not only indicate your potential risk for infestation but will also give you all the details for any pests that were found.
Once you have this report you will be able to discuss with your Pro Pest technician what their recommendations are and how you would like to proceed.
If evidence of live termites is found, the comprehensive report will include the areas they were located in, as well as details on the extent of the damage that has been caused.
We recommend immediate control and termite prevention measures if termite attack are found in or around any portion of your home, and will provide a quote for those services at that time.
This will generally mean not only interior control but also a chemical barrier system, as well as termite baiting and monitoring stations placed strategically around the property.
It is important to remember that you are under no obligation when we provide your quote for termite and pest control. If live termites are found, however, it is crucial to remember that they multiply by the thousands daily and that their destructive habits can cause serious structural damage to your home or business.
Termite Treatment Services
If you decide to move forward with termite control treatment services after receiving your evaluation and speaking with your technician, there will be two common ways that your property can be protected from new termite infiltrations.
The first and most popular way is to establish a chemical barrier in your ground that will prevent the termites from crossing. This is most often done with an existing termite reticulation system, although post-construction reticulation lines are also common.
Reticulation allows the termiticide to seep into the loam for a considerably deep barrier of insecticide that the biology of termite species ingest and take back to the termite colony for quicker elimination.
We will also use one of the many styles of termite baiting station. Brands like Sentricon are generally placed outside in the ground, but brands like Exterra are also able to be placed in the home, near wood furniture or mounted to a wall.
Baiting stations like Trelona and Sentricon can allow termite monitoring of active termite activity and baiting for an entire year, but will generally require a technician to perform maintenance.
FAQ
How long does the inspection take?
Inspections will normally take between 1-2 hours.
How much does it cost?
Inspections start from $220.
What is your approach to termite control?
We take an integrated pest management approach to termite control. This involves thorough inspections, targeted applications of termiticides when necessary, and recommendations for preventative measures to discourage termite activity around your home.
What are my options for termite control?
You have several options depending on the extent of the infestation. We can provide localised treatment action at entry points or treat the full perimeter of your home. We'll recommend the most effective termite control option based on the inspection.
How frequently should I have my home inspected?
Annual inspections give the best chance of catching issues early. Termites can do hundreds of thousands of dollars in damage over time. A frequency of inspection is inexpensive compared to major repairs. We recommend at least getting a pre-purchase inspection.
What does a pre-purchase termite inspection include?
A pre-purchase inspection checks both the accessible and inaccessible areas of the home for signs of termites. You'll receive a detailed report indicating if there are termite issues that need addressing before finalizing the home purchase.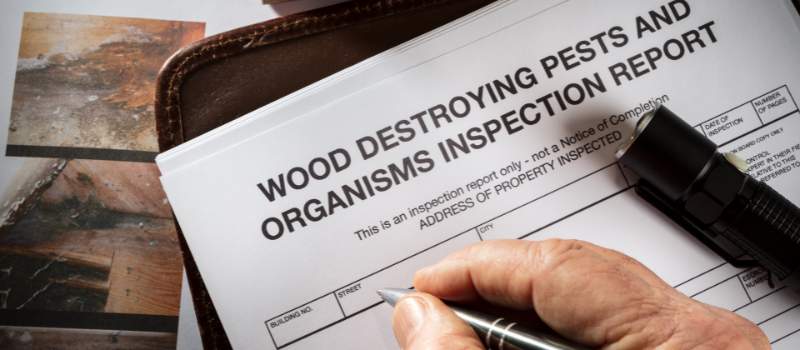 Termite Facts
Termite queens can lay 40,000 eggs in a single day
Termites won't eat just wood, they will seek out and devour cardboard, paper, cotton, and even drywall
Termites are more active when it's warm, so the beautiful Adelaide area is ideal
There are always signs when they are present, even if it takes a professional to find them
Unwanted guests will never sleep, or even rest, they will damage your home or business every hour of every day
Pest Management Services
Termite Inspections
Commercial Pest Control
Pre Purchase Building and Pest Inspection
Monitored Termite Bait Stations
Residential Pest Control Services
Regular Inspections
Termite Barriers
Why Choose Us
12 Month Warranty on Home Pest Control Treatment Options
Public Liability Insurance up to $20,000,000
SA Licensed Pest Control technicians
Beat any Written Quote
Local Adelaide Family Business
Local Govt License
Customised Treatments per Property
Termidor Accredited Applicators
Family Owned and Operated Pest Control Company
Experienced and Dependable
Always Prompt and Reliable
100% Guaranteed Satisfaction
Obligation Free Quotes
100's of Successful Invasive Inspections on Adelaide Properties
Pests
Destructive Termites
White Ants
Cockroaches
Spiders
Silverfish
Rodents – Rats and Mice
Adelaide Locations
Our Adelaide control services all of the followings areas.
Adelaide CBD
Central Suburbs
Northside
Southside
East
West
Adelaide Hills
Contact Us
Get the reliable assistance you need. Our team of experts is here to help manage your termite control service needs.
Just call us on 08 7743 5555 and book an appointment today!