Termite Baiting System Adelaide

Termite Baits By Sentricon, Exterra and Trelona
No home or business in the greater Adelaide area is safe from termites, and if left unprotected, the work they do can do major structural damage, even leading to component failure. Not every building and landscape is the same, however, so you need to not only protect against termite invasion but also constantly monitor for new threats. That is why working with us to identify which termite baiting systems will be most effective for your needs is crucial.
There are different types of termite bait and they each have a specific function. Each will also have its own benefits and drawbacks, for example, some are useful for monitoring termite activity in the home, but aren't very useful outside. Other baits will be vital for the area surrounding your home but aren't able to be used inside the home. We'll cover some of the most popular and effective baits, and how they're best utilized.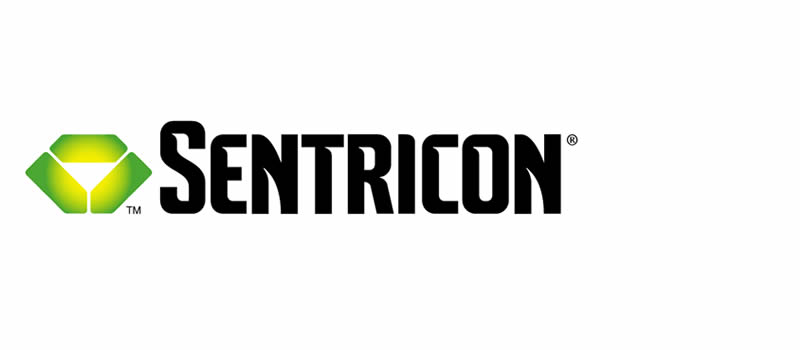 Brands We Recommend
Sentricon
How It Works
Sentricon uses both a termiticide rod that not only has a food source that is attractive to foraging termites but is also formulated with a slow-acting, transferrable insecticide. This is not only a useful formula for monitoring for potential termite activity, but it also provides a way to bring the termiticide back to the rest of the colony. This makes it highly effective for killing the colony and the queen.
Placement
Having a certified and accredited Sentricon technician inspect your home and surrounding property, you will get a professional overview of how your Sentricon baiting stations should be placed. Locations may include:
Areas close to the home
Sporadic placements further away from the home
Isolated outlying areas where termite activity is suspected
Near wooden outbuildings or livestock structures
Monitoring
The Sentricon bait stations are in-ground and require a specialized key to open, so monitoring will only be possible by contacting one of our accredited Sentricon installation technicians. Additionally, since the bait is so small and it's secured inside the station, Sentricon baits are perfect in situations where pets and children are present.

Trelona
How It Works
Trelona is a fully do-it-yourself bait station that will last an entire year before needing to be replaced. The design of the station allows foraging termites to locate the station faster, resulting in more noticeable reductions in termite activity, over a shorter time. Similar to other bait stations, the termites ingest the active ingredient and take it back to the colony, hastening elimination.
Placement
The placement of Trelona bait stations is often best utilized in areas where termite activity has been previously established. Some other placement considerations include:
Placing the stations within 5 feet of suspected or likely termite foraging
Bait stations should not be placed within 2 feet of other termiticide applications
Placing stations near known termite entry into the home or other structures
Monitoring
Trelona bait stations will be active and effective for up to a full year, and while you can allow us to check them when inviting us out for your annual pest inspection, you also have the power to check and inspect the stations yourself. You will own your bait stations and wl be able to manage them yourself if you'd like.
Exterra
How It Works
Exterra termite bait stations come in several different varieties that help provide a wide-reaching spectrum of protection against termite infestation. Once the stations are placed, they don't attract termites but rather, give them a palatable option for foraging. The stations can be easily determined to have termite activity, at which time the sealed termiticide is added to the station.
Placement
Exterra bait stations should be placed where foraging termites are likely to be found. There are Exterra bait stations that can be placed in soil, concrete, and even in the home. Be sure they are placed in relatively convenient locations since the termiticide will need to be added once the activity is seen.
Monitoring
All of the bait stations can be inspected without disturbing the actual termites. This is crucial to being able to administer the termiticide that the termites will eventually carry back to their colony. Once activity is seen, the termiticide is added, which is also done without disturbing the termites and reducing effectiveness.
How Baiting Systems Work
No matter what kind of baiting system you choose to add to your home or business property, you will get great pest prevention that will last for years. This is our promise to our customers and we stand behind the installations that we have set up to provide years of termite prevention with ease.
FAQ
Can you Refill them yourself?
Of the three main bait station brands, only the Exterra bait stations can be refiled by the homeowner. Sentricon and Trelona require your pest control partner to safely and effectively service.
How much does installation cost?
This will vary depending on whether or not the bait stations have been included in any estimates for service that you have been given. If they are not already quoted as part of the requested service, the cost will vary depending on the number and type of stations needed.
Are there ongoing fees?
You will generally pay for the stations and the installation at the time they are placed. After that, checking the stations will generally be included in your annual pest inspection services.
Why Choose Us
Adelaide Family Business
Termidor Accredited Applicators
SA Licensed
Locally Owned and Operated Adelaide Pest Control Company
$20,000,000 Public Liability Insurance
Experienced and Reliable
Friendly Customer Service
Fully Licensed Pest Technicians
Always on Time. So if We Make an Appointment We Stick To It
We Will Beat Any Competitors Price
100% Customer Satisfaction Guarantee
Free Quotes & Advice
Adelaide Service Areas
Adelaide CBD & Central Suburbs
Northside and Southside
East and West
Adelaide Hills
Contact Us
Call our friendly team today for a free quote.
We are always happy to answer any questions you have.
Phone Pro Pest Control Adelaide on 07 5515 0220.