Residential Pest Control Adelaide
Our Residential Pest Control Experts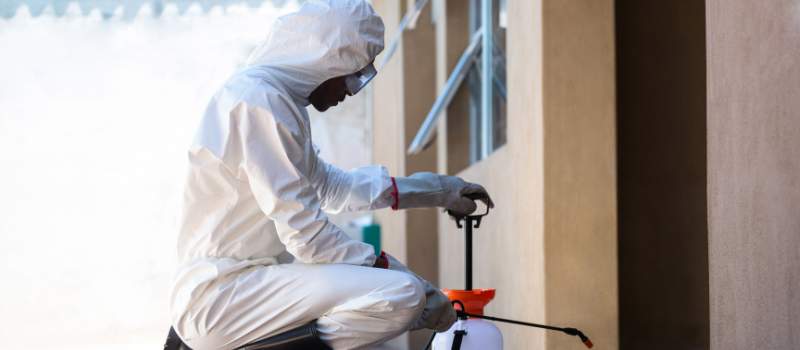 Here at Pro Pest Control Adelaide, we use a wide variety of methods and processes for controlling pest infestations and preventing future infestations. Not only do we offer a full range of pest control services, but we strive to do so in a way that is gentle to the environment when applicable.
All of our pest control technicians are licensed by the South Australian authorities and fully insured for your protection. Additionally, they have been trained by experts and have years of experience, so that you know your services will be completed in accordance with all current standards.
Phone us now at 08 7743 5555.
Residential Pest Control
Your home is the perfect environment for you, and countless pests feel the same way. If you have found pests or potential evidence of pests, it's imperative that you reach out to us to have a technician come out to your home for a full evaluation. Not only will you be given a full inspection report with all of the tech's findings, but you will also have the option to then schedule service to eliminate your pest issues.
They can not only breed disease and unsanitary conditions, but they can begin to physically damage the structure of your home. By working with us, as your partner, you can leverage our full range of control methods, beginning with the elimination of the problem at hand, and continued monitoring for potential future risks.
Common Pests
The greater Adelaide area is beautiful, but that beauty comes with a price. That price is that we share our gorgeous landscape with countless invaders, and many of these will find your home to be inviting and comfortable. Our skilled technicians can help your home or business free itself from them such as:
Ants
Cockroaches
Silverfish
Spiders
Bees & Wasps
Ticks & fleas
Bed bugs
Mice & rats
Birds & Bats
Termites
Facts
Termite queens can lay 2-3 eggs every minute of every day
Termites do not sleep or rest, they spend every moment devouring parts of your home
A termite colony generates enough heat to be visible on thermal imaging
1 out of every 4 homes in Australia, on average, has a termite problem
Termites closely relate to ants, though termites and ants mortally enemy each other.
Techniques Used
The pest control professionals at Pro Pest Control Adelaide are well-equipped for the control of just about any pest you are likely to encounter in your home. Some of the techniques you may see employed include:
Natural pest control methods such as using a heavy mulch, maintaining a clean garden and landscaping area, and sticking to pesticides that are organically made.
Organic pest control techniques can involve using all-natural insecticidal soap, spraying organic oils, adhesive traps, and even beneficial predators like parasitic nematodes.
Chemical pest control methods will include broad-spectrum insecticides, termiticides, and chemical barrier treatments.
Biological methods of controlling them will be largely based on introducing non-invasive natural predators, such as wasps, mites, or nematodes, into the environment containing the pests.
Why Choose Us
Reasonably Priced
Certified and Licensed Pest Management Technicians
Compliance with Australian Standards' Health and Safety
The Latest Methods, Technology and Products
Our Services
Annual Treatments
Internal & External Move Out Sprays
Rodent Control
Termite Inspections and Barriers
Bed Bugs
Our Locations
Adelaide CBD & Central Suburbs
Northside and Southside
East and West
Adelaide Hills
Contact Us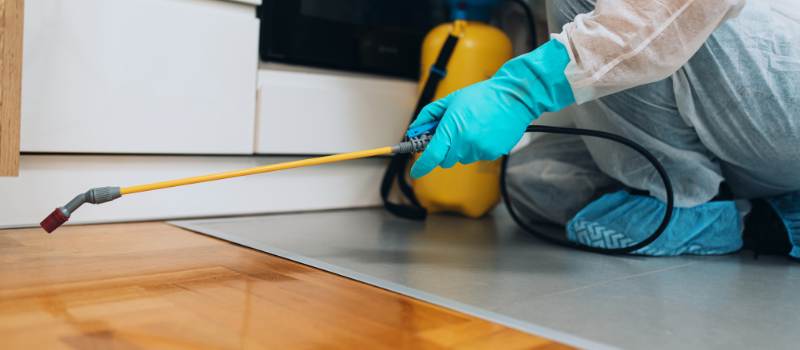 We are here for you!
Don't let pests disrupt your life – schedule an appointment with us today and take back control of your space.
Have any questions? Give our friendly team a call at 08 7743 5555 and we'll be happy to help.