Termite Reticulation System
Install and Refilling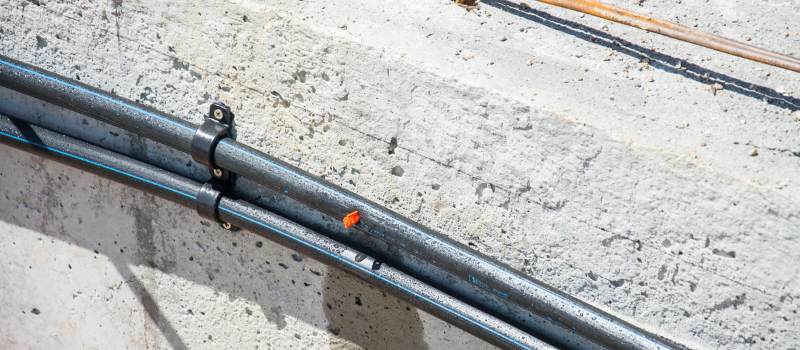 A termite reticulation system helps stop termites from even getting to your home in the first place, and is an incredibly effective way of keeping your investment safe.
What a termite reticulation system amounts to is a refillable barrier that surrounds your home and can be refilled with a chemical termite barrier treatment. This keeps the soil around your home saturated with physical barrier chemicals without disturbing landscaping or other surrounding areas.
In most cases, new homes in the Adelaide area will often have the main components for a termite reticulation system incorporated into their design and construction. Even if your home was not constructed with provisions for reticulation, in many cases it can be added later on with minimally disruptive efforts.
How Termite Reticulation Works
There are two types of reticulation efforts that are commonly seen. The first is a line that is set around the home's perimeter before the foundation concrete is poured. The second is a robust flexible underground pipe that is used most often in termite reticulation system installation after construction, which is trenched in and then buried.
This line is then filled from a high-pressure source, with an approved termiticide, such as from the Termidor product line. This traditional termite treatment chemical fills the line, which is perforated with small holes about every 20cm. These perforations allow the liquid termiticide to seep into the soil and provide an efficient and effective way of keeping termite activity from crossing and beginning to damage your home.
Installation Of Termite Reticulation Systems
During construction time, if a termite reticulation is being installed, the line will be installed before the rest of the concrete slab is laid. This is the cleanest and most efficient way to use this system, and it allows the homeowner to have their pest control technician refill the barrier product without much disturbance to the surrounding soil, gardens, or other landscaping.
If your home does not have an altis termite reticulation system already, having one put in is still possible. In this case, your pest control company may be equipped to do the work, or they can help you find a company to help. What will generally happen is they will remove any pavers and trench in a cavity for the line around the home. Then the line will be laid, the soil backfilled, and the pavers replaced.
Refilling Your Termite Reticulation System
One of the more common concerns with people unfamiliar with reticulation is how often they'll need it to be refilled or retreated. One of the best benefits of a professional termite reticulation is that you won't need to worry about having your home treated every month or even every year.
The common maintenance and treatment schedule for the average termite reticulation line is only once every 5 years. Not only does this make termite prevention easy, but it makes it affordable and convenient as well. For more information about your options for reticulation, or to schedule an estimate from a licensed local pest controller, be sure you reach out today.
Services
Monitored Termite Baiting
Termite Reticulation
Termidor Termite Barriers
Residential Pest Control
Commercial Pest Management
Termite Management and Pest Inspections
Why Choose Us
Reticulation Specialists
Termidor Accredited Applicators
SA Licensed
Experienced and Reliable
Fully Licensed Pest Technicians
Locally Owned
Termite Control Professionals
100% Customer Satisfaction Guarantee
Friendly Customer Service
Free Quotes & Advice
$20,000,000 Public Liability Insurance
Advanced Termite Protection Solution
Service Areas
Adelaide CBD
Adelaide Central Suburbs
North Adelaide
South Adelaide
East and West Adelaide
Adelaide Hills
Contact Us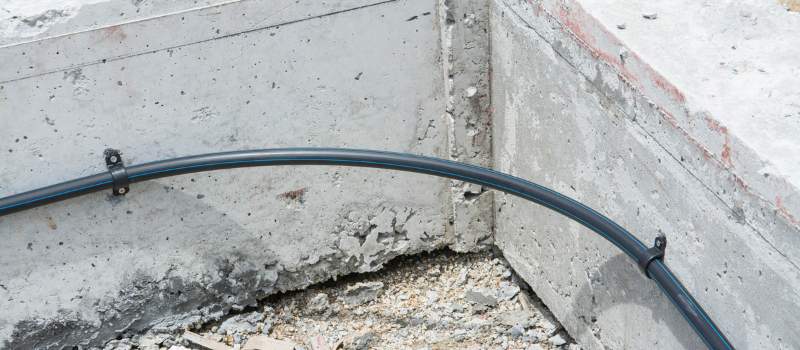 Get the experts at Pro Pest Control to handle your reticulation needs.
Our friendly team is just a call away, provide us with some details and we'll be happy to offer you an obligation-free quote – 08 7743 5555!