Termite Treatment and Control
Effective Termite Control, Removal & Treatments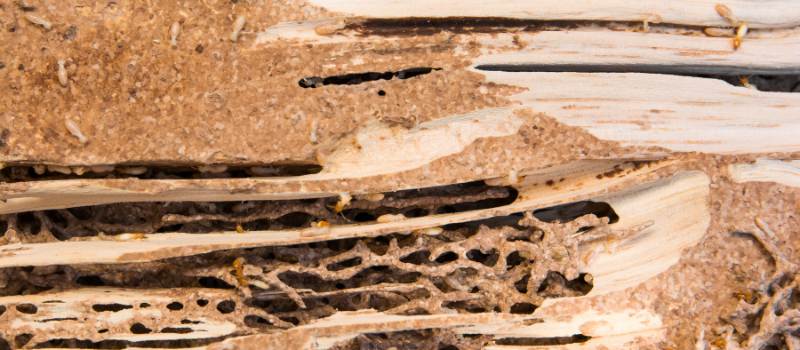 If you aren't worried about termites, and you live in the Adelaide area, you should be. Termites infest approximately 25% of all homes in Australia, and with our warm, humid climate that number grows every day. Pro Pest Control Adelaide is committed to bringing you high-quality pest control that you can count on.
Phone us now at 08 7743 5555.
Experience and Licensing
At Pro Pest Control Adelaide all of our technicians have been licensed by the South Australian authorities to perform pest control within the guidelines established for environmental and occupational safety.
Not only are your treatments being applied by someone with years of experience, but that experience translates to a 100% success and satisfaction rate. Our company has been helping Adelaideans for more than 10 years, and your satisfaction is guaranteed.
Why Termite Treatment Is Crucial
Benefits Of Treatment
Termites aren't often visible without close termite inspection, so many people aren't aware of the benefits they may see when eliminating them. The biggest benefit that you can enjoy after your successful treatment is stopping the constant damage that they cause to your home's or business's structure. Since they eat wood and other cellulose components like drywall, flooring, and even cotton, stopping them in their tracks can save your building.
Termite Facts
Termites do not rest or sleep, so they will spend their entire lives eating and destroying anything they can
The termite queen can lay approximately 40,000 eggs in a single day, so keeping ahead of the problem is crucial
Termite damage can not only be unsightly, but it can cause significant structural damage
Annual estimates from extensive damage are in the billions
Termites can be detected with thermal imaging due to metabolic processes that generate heat
Types Of Treatment
When your pest control professional comes out initially, they may need to evaluate your control needs. Once their assessment is complete you will receive a full report on their findings and have the opportunity to discuss potential treatments. Potential treatments may include topical and surface spraying, laying chemical barriers, and setting bait and monitoring stations.
Spraying
For termites in the house, for example, those in crawl space beams or between walls, we may recommend the use of sprays. These can be applied directly to the termite affected areas in the case of spot treatments, or they can come in the form of fumigation. Fumigation is often a more aggressive treatment that requires preparations to the inside of the house.
Termite Barriers
Termite barriers are physical barriers that can be installed during the making of the property, and in some cases, even in post-construction. They are usually a stainless steel mesh material that covers the slab and the service penetrations to prevent infiltration by termites. Some physical barriers can protect your place for 50 years.
Termite Baiting
Termite baiting is a great way for us to monitor the ongoing risk of termite infestation for your home. Bait stations are placed in the soil surrounding the home and will contain bait and termiticide that is then carried back to the colony.
Bait stations will usually be effective for up to a year and will allow your control professional to monitor nearby termite activity. Some bait stations can even be safely placed in the home, for added peace of mind.
Termite Reticulation
Termite reticulation systems are trenched around the perimeter of the home and are either installed before the slab is poured, or added after construction. They allow us to directly apply termiticide to the soil surrounding the home, creating an exclusionary zone that prevents future infestations.
If foraging termites do come in contact with the reticulation solution, it does not kill them immediately and instead allows them to carry it back to the colony where it then begins to kill the colony. Reticulation lasts an average of 5 years per application but can last as long as 8 in ideal conditions.
Our Advantage
Licensed by SA Government
10 Years Experience
Latest Products and Chemicals
Public Liability and Professional Indemnity Insurance
Punctual & Reliable
Free Quotes and Advice
Guaranteed Protection & Extensive Knowledge
What We Offer
Treatments for Different Structures
Termite Barriers using Termidor
Pre-Construction & Post-Construction
Regular Maintenance Treatments
Baiting using Exterra and Sentricon
Our Service Areas
Adelaide CBD & Central Suburbs
Northside and Southside
East and West
Adelaide Hills
Request A Free Estimate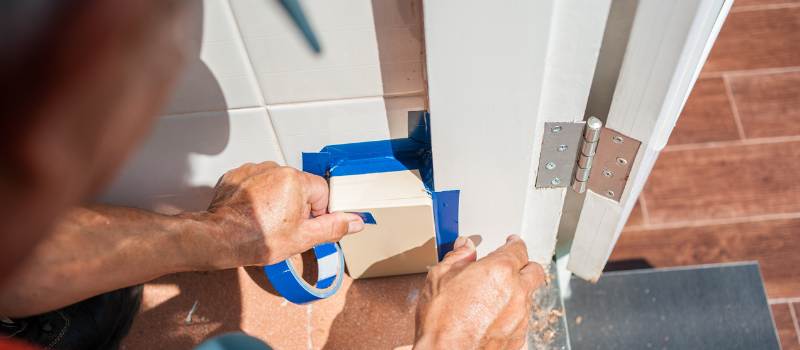 Our team is ready to defend your home against termites. Experience complete protection plan through our choice of baiting, barriers or control programs – each tailored for optimum effectiveness.
Get in touch with us and book a job now at www.propestcontroladelaide.com.au or call us on 08 7743 5555 today! Don't wait any longer; let's make sure you have the best defense possible from these pesky bugs!